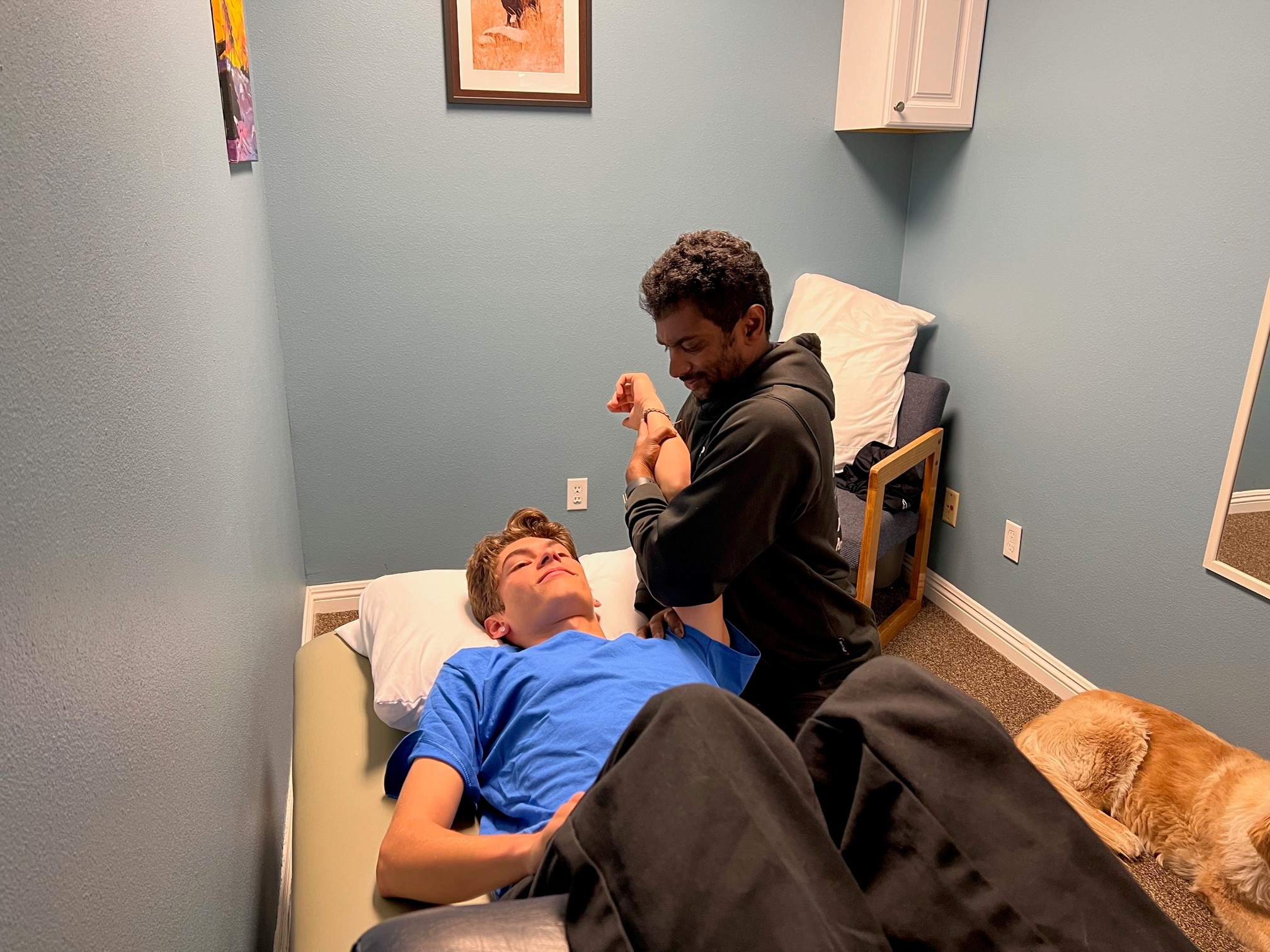 Physical Therapist
Physical therapy is a health care profession that provides treatment to individuals to develop, maintain and restore maximum movement and function throughout life. This includes providing treatment in circumstances where movement and function are threatened by aging, injury, disease or environmental factors.
What We Provide
Besides physical rehabilitation services, we also provide a fitness center for patients whom, after discharge, can continue with their own physical therapy exercise program as well as overall general wellness. For our athletes, we have a return to sports and activity program. Fitness and wellness is not just medically prudent, it is our lifestyle. The relaxed, casual and intimate atmosphere in our gym distinguishes us from all other clinics in the area.
Patients of every age are welcome at Great Basin Physical Therapy and Performance Center. With our convenient and flexible business hours, your physical therapy can be adjusted to fit your schedule.
Our Goal
Our goal is to provide quality physical rehabilitation to help patients recover from pain, reach the maximum potential for their physical needs, and return to the active lifestyles that they enjoy in Douglas County. We strongly believe in promoting overall wellness and injury prevention. Our physical therapists perform a comprehensive evaluation and design customized treatment programs to meet each of our patient's specific goals. Our physical therapists are committed to ongoing and continuing education to ensure professional growth. Some of our physical therapists have obtained additional certifications that require years of consistent dedication to secure and maintain. It is this combination of clinical expertise, genuine caring and a strong community reputation that sets Great Basin Physical Therapy apart and making us the rehabilitation choice for doctors, patients and the community.
Hands on based treatment consisting of comprehensive and whole body approach.  Treatment consisting of manual therapy, functional manual reaction, tissue mobilization, functional strengthening and development of home program.
Frequently Asked Questions
What Does A Physical Therapist Do?
Physical therapists diagnose and treat patients who have medical problems or injuries that limit their abilities to move or function in their daily lives. Patients will typically come to a physical therapist after being referred by their primary physician. Physical therapists work with people who have experienced an injury or disease that has affected their movement and range of motion.
Our physical therapist utilize a multidisciplinary approach to treatment to correct movement dysfunctions, biomechanical faults in joint mobility, muscular strength, functional stability, flexibility and endurance. Our therapists are experts at treating all orthopedic, sports injuries, spinal dysfunctions and headaches They have pursued extensive post-graduate education and/or certification in the following areas.
Why is Physical Therapy so Important?
Whether or not you undergo surgery, an essential part of recovery from an accident is physical therapy.
1. Fix defective movement patterns: Physical therapy will help to resolve the underlying pain-related symptoms if you have an injury or chronic pain. It can not only offer relief from discomfort, but it can also help you make corrections to avoid ongoing issues. Physical therapy is also sufficient to handle an injury and get you back into the game.
2. Preventing scar tissue build-up: It is common for scar tissue to develop after an injury or surgery; however, it is necessary to avoid the build-up of this scar tissue because it may cause discomfort and tightness. In order to avoid this build-up and ensure that the accumulation of scar tissue does not hinder healing, physical therapists use stretching and other manual techniques.
3. Stretch tight muscles and joints: For maintaining flexibility and range of motion, stretching is important. An effective stretching regimen will be planned for you by your physical therapist.
4. Strengthen: Strengthening exercises help reinforce the musculature around you, which can help minimize joint pressure. Physical therapy can help you strengthen the muscles and surrounding muscles associated with your injury. Sometimes, imbalances in strength contribute to injury.
5. Improve outcomes: By treating discomfort, scar tissue, resilience, range of motion, and more, physical therapy helps optimize post-surgical performance.
Don't slack on your physical therapy if you want pain relief, enhanced mobility, improved strength and flexibility, and good alignment. It is an integral part of healing from any injury.